Conference Agenda: CEPE 2014
Well-Being, Flourishing, and ICTs
Les Cordeliers
15 Rue de l'École de Médecine
75006 Paris
The program links to the version of papers distributed to participants on USB sticks
In-cooperation with SIGCAS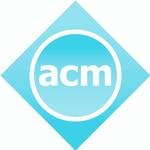 Sunday, June 22, 2014
7:00 pm to 9:00 pm Informal evening Reception

Néo Café (126 boulevard Saint-Germain)
In front of the Danton Statue on the Odéon plaza
Metro Station Odéon
Monday, June 23, 2014
8:00 – 8:30 am Continental Breakfast and Registration
8:30 – 9:00 am Opening Remarks: Jean-Gabriel Ganascia and Charles Ess
9:15 – 11:15 am Concurrent Sessions:

Room 1:

Deborah Johnson: Paper 51 (abstract) Rethinking the Responsibilities of Engineers and IT Professionals
Katie Shilton: Paper 9 Anticipatory Ethics for Emerging Information Technologies: Techniques and Challenges
Philip Brey: Paper 54 3D Printing: An Anticipatory Technology Ethics Analysis

Room 2:

11:15 – 11:45 am coffee break
11:45 am – 12:45 pm Keynote Address: Mariarosaria Taddeo
1:00 – 2:00 pm Lunch
2:00 – 4:00 pm Concurrent Sessions:

Room 1

Naomi Ushio and Kotaro Shimura:3 Paper 3 The current state of the role of women in Japanese companies, and the potential of informatization to resolve problems
Maria Bottis: Paper 10 Allow me to live the good life, let me forget: legal and psychological foundations of the right to be forgotten and the new developments in the European Union laws
Sofia Kaliarnta: Paper 13 Using care ethics to understand online relationships: a new perspective

Room 2:
4:00 – 4:30 pm Break
4:30 – 6:30 pm Concurrent Sessions:
Free Evening
Thuesday, June 24, 2014
8:00 – 8:30 Continental Breakfast
8:30 – 10:30 am Concurrent Sessions:

Room 1 :
Room 2:

Anne Gerdes

:

Paper 4

Ethical Issues in Robot Warfare
Mark Coeckelbergh: Paper 56 Autonomy, trust, and appearance: Exploring ethical issues in robot enhanced therapy for children with autism spectrum disorder
Jani Koskinen : Paper_22 "Life of mine" - Datenherrschaft as Heideggerian way to treat individual's patient information

10:30-11:00 am Break
11:00-12:00 am Panel organized by Mariarosaria Taddeo and Judith Simon: Paper 43

"Thirty Years of Computer Ethics, Going Forward"
Panelists: Luciano Floridi, Karen Frost-Arnold, Katie Shilton, Herman Tavani &
Katja de Vries

12 :00-12 :45 am Lunch Buffet
12:45– 1:45 pm Luncheon Keynote Address: Luciano Floridi
1:45 – 2:00 Break
2:00-4 :00 pm Concurrent Sessions:

Room 1 :

Philip Nickel: Paper 34 Cognitive Constructivism about Computer Contracts
Herman Tavani and Frances Grodzinsky: Paper 36 Trust, Betrayal, and Whistle-Blowing: Reflections on the Edward Snowden Case
Randy Connolly and Janet Miller: Paper 19 Is Human Flourishing in the ICT World of the Future Likely? Evidence from Online Reading Research

Room 2:

Paul de Laat:Paper 47 Tools And Bots Against Vandalism: Eroding Wikipedia's Moral Order?
Karen Frost-Arnold: Paper 29 Virtual Trust and Ignorance: Using Social Media to Challenge Prejudice and Privilege
Alain Berger, Olivier Boissier, Grégory Bonnet, Pierre-Antoine Chardel, Jean-Gabriel Ganascia and Catherine Tessier: Paper 8 Towards A Framework To Deal With Ethical Conflicts In Autonomous Agents And Multi-Agent Systems

4:00 – 4:30 pm Break
4:30 – 6:30 pm Panel. Ethics and Autonomous Agents: Thomas Power, Selmer Bringsjord, Catherine Tessier, Jean-Gabriel Ganascia, Olivier Boissier, Grégory Bonnet Paper 38
6:30- 7:00 pm CEPE Closing session
Evening CEPE Banquet
Wednesday, June 25, 2014
CEPE and ETHICOMP Joint Conference Day
Ethicomp 2014 and CEPE 2014 are celebrating the women who were and are involved in research and teaching on gender issues and technology.
Celebrating Women from computer ethics to information ethics
9:00 - 9:30 Coffee and Reception
9:30 - 11:30 Plenary Panel, Moderator, Frances Grodzinzky: Where We Were, Where We Are, and Where We Are Going: The Role of Women Computer and Information Ethics
Participants: Eva Turner, Deborah Johnson, Flo Appel, Shalini Kesar, Rosaria Taddeo
11:30 – 12:00: Break
12:00 -12:30 Judith Simon: Epistemic Trustworthiness and Responsibility in a Digital Age: Feminist Perspectives
12:30 - 1:00 Galit Wellner, Diane Michelfelder and Heather Wiltse: Thinking Like A Girl
1:00 – 2:30 Joint conferences Lunch
2:30 – 3:00 Scott Dexter: Gender in the Cybernetic Fold
3:00 – 3:30 Tobias Berg, Rebecca Apel, Carmen Leicht-Scholten,Claudia Ermel and Uwe Nestmann: Inspiring Diverse Students for Computer Science: an Interdisciplinary Approach
3:30 Concluding Remarks Frances Grodzinsky