ETHICAL, LEGAL AND SOCIETAL ISSUES IN ROBOTICS
Friday July 3, 9:30 - 12 am
Innorobo workshop with participation of CERNA
9:30 Introduction – Catherine Simon (Chair of Innorobo)
9:40 Ethics of research in robotics: the recommendations of the CERNA – Raja Chatila, ISIR-CNRS and UMPC, Paris.
10:10 Conclusions of the european project RoboLaw – Andrea Bertolini, Research Fellow in Private Law, Scuola Superiore Sant'Anna, Pisa.
10:40 An industry viewpoint – Rodolphe Gelin, Aldebaran
11:10 Actions at the EU Parliament, Mady Delvaux-Stehres, the EU Parliament.
11:25 Panel on Ethical, Legal and Societal Issues in Robotics (All speakers)
12:00 End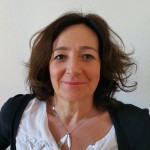 Catherine Simon
InnoEcho was founded by Catherine Simon, a consultant, coach and expert in international strategy and business development for high-tech companies. A graduate of EMLYON business school and INSEAD-certified coach, Catherine has 25 years of experience at C-suite level for innovative SMEs in consumer electronic goods and robotics. Fueled by a genuine passion for foresight and innovations that help to improve our world, she was touted by French business weekly Challenges (March 2014) as one of the 100 personalities in France who is truly driving the French high-tech sector forward. She has also been awarded the "Economy Women for New Technologies" Trophy in 2014.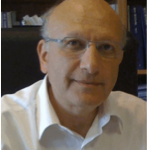 Raja Chatila
Raja Chatila, IEEE Fellow, is Director of Research at the French National Center of Scientific Research (CNRS), and Director of the Institute of Intelligent Systems and Robotics (ISIR) at Pierre and Marie Curie University in Paris, France. He is also Director of the Laboratory of Excellence "SMART" on human-machine interactions. His work covers several aspects of Robotics in robot navigation and SLAM, motion planning and control, cognitive and control architectures, human-robot interaction, and robot learning, and to applications in the areas of service, field and space robotics. He is author of over 140 international publications on these topics. He is President of the IEEE Robotics and Automation Society (2014-2015). Member of the French Commission on the Ethics of Research in Digital Sciences and Technologies (CERNA).
IEEE Pioneer Award in Robotics and Automation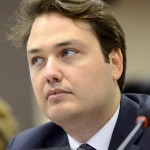 Andrea Bertolini
Andrea Bertolini is a post-doctoral fellow in private law at the Dirpolis Institute (SSSA) and, since academic year 2013/2014, Adjunct Professor in private law at the University of Pisa Department of Economics and Business.Since 2012 he is a member of the Robolaw group, where he dealt with issues of liability, risk management and insurance law, standardization, models of regulation, human enhancement and bioethics. In September 2014 he was invited to present his results at the European Parliament (JURI Commettee for legal affairs) and Commission, and again on April 21st 2015. His research heavily rests on European law and on a comparative perspective, and on a law and economics approach.Andrea holds undergraduate degrees in law from SSSA and the University of Pisa, a Ph.d in private law from SSSA, all Summa cum laude, as well as a Master of Laws (LL.M.) from Yale Law School.Dr. Bertolini is an attorney licensed to practice in Italy and the State of New York (USA) and a fellow of the European Law Institute.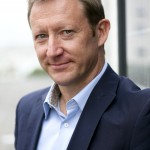 Rodolphe Gelin
Rodolphe Gelin (1965) started his career at CEA (French Atomic Energy Commission), he has been working there for 10 years on mobile robots control for industrial applications and on rehabilitation robotics. Then he had been in charge of different teams working on robotics, virtual reality and cognitics. From 2006 to 2008, he was in charge of business development for Interactive System Program. He has participated to the European Coordinated Action CARE that supports the ETP EUROP on robotics in charge of the robotic roadmap for the European Community. In 2009, he joined Aldebaran Robotics as head of collaborative projects. He is the leader of the French project ROMEO that aims to develop a human size humanoid robot. Since 2012, he is Research Director at Aldebaran Robotics.